The Baptist Church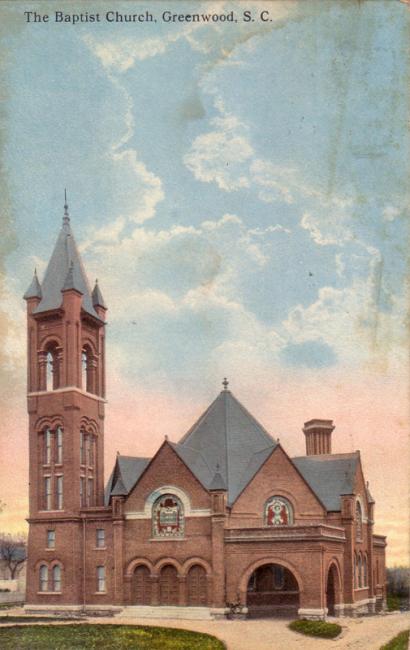 This remarkable structure was the second home of the Greenwood Baptist Church. Its opening in 1897 was the feature story in the first issue of The Greenwood Index.
It's hard to imagine a time when there was only one Baptist church in Greenwood. The name was changed to First Baptist in 1911, after the church released a group of its members to establish a new congregation, which became South Main Street Baptist Church.
In 1956, the church moved into its current building on Grace Street. The abandoned North Main Street property was purchased almost immediately by the Greenwood County and City Library, who demolished the old church and replaced it with the building that housed the library from 1958 to 2010.
---
Next, we'll make a quarter turn to our left and look northward again...