Commercial Bank Building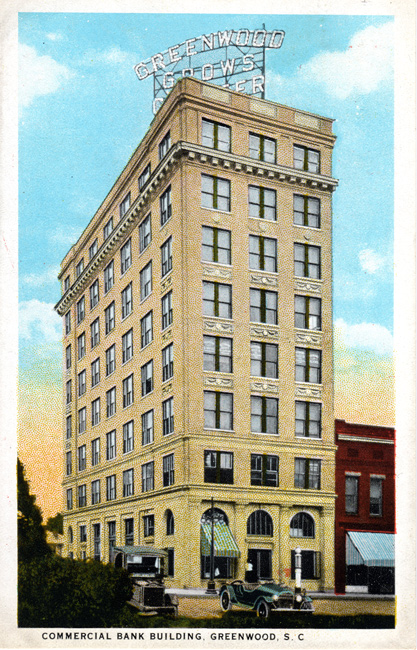 Completed in 1921, the Commercial Bank Building was built on the former site of the Riley Hotel. It was subsequently known as the Professional Building and the Palmetto Building, but the name that finally stuck was the Grier Building, in honor of F. E. Grier, president of the Bank of Greenwood and, later, Abney Mills.
For many years after its construction, an illuminated rooftop sign proclaimed "Greenwood Grows Greater" from the city's highest vantage point.