A Miraculous Elixir?


Around the turn of the century, a popular local product promised a wide range of health benefits, and became known and sold nationwide. The product has long since disappeared, but for a while it was the cornerstone of a thriving enterprise.
What was this mystical potion? To start our investigation, let's look at Main Street in the very early 1900s.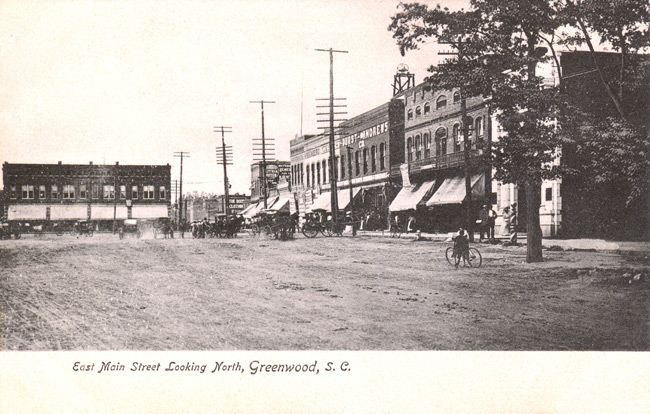 There's a lot to talk about in this picture, and we'll be visiting it again, but for now we'll focus on one almost unnoticable detail - a sign painted on the side of the building at the top of Waller Avenue. In many pictures from this era, there's a Coca-Cola sign painted here. This time it's different. Let's look a little closer.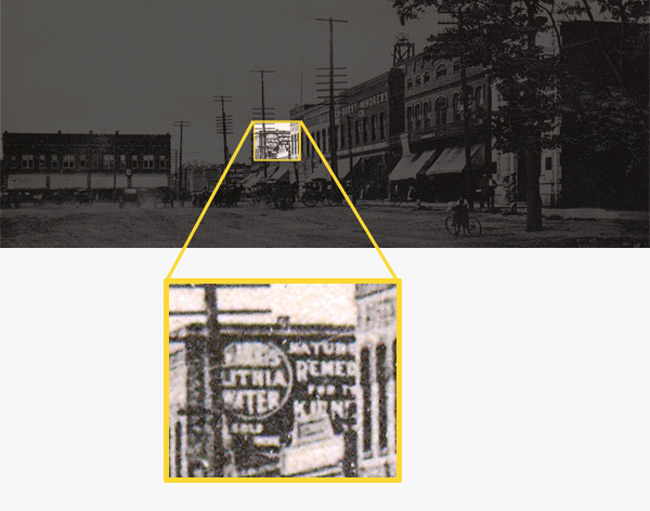 The sign reads, "Harris Lithia Water - Nature's Remedy for the Kidneys."
Harris Lithia Water was bottled in Waterloo, SC, from Harris Springs, claimed to be a source of healing, lithium-rich water.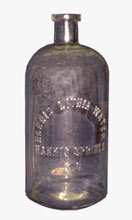 From the archives of the University of South Carolina's Institute of Southern Studies:
The Laurens County News, Vol. 1, No. 47, dated Thursday, May 24, 1900, carried an ad dated 1892 (identical ad still being used in 1900) recommending Harris Lithia Springs water as an excellent tonic. The original opening date could not be ascertained but we do know that prior to 1892 the mineral spring was opened on the property of J. T. Harris in Waterloo Township. The spring flowed into Cane Creek. The medicinal properties of the water carried the endorsement of prominent physicians from all parts of the country; thus, it soon became a financial asset. Daily, wagons hauled the water in five-gallon demi-johns to nearby rail points to be shipped by express throughout the Southern States under the label of "Harris Lithia Water." Additional enterprises included the Harris Springs Bottling Works and a large hotel to accommodate guests from as far away as the State of New York. A Mr. Leatherwood managed the hotel. Ginger ale, strawberry, lemon, and sarsaparilla were the soft drinks bottled. So famous was the site, it was included in the advertisements of the Seaboard Airline Railway, which recommended it highly to health and pleasure seekers.
The American Medical Association had a somewhat different opinion regarding the virtues of the water, as expressed in this entry in their 1912 publication Nostrums and Quackery.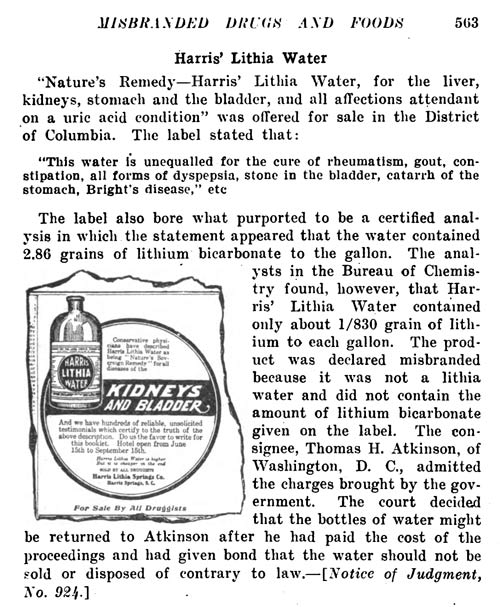 We'll give them the benefit of the doubt and assume that the spring's lithium concentration had diminished over time.
---
Next, a closer look at the square.