Greetings from Greenwood: The Postcard Project
commentary by Curtis R. Fennell
The picture postcard had its heyday in the first few decades of the twentieth century. Postcards documented practically every significant development in the emerging town of Greenwood and recorded the changing urban landscape. Because they were durable and usually saved by the recipients, many still survive to tell their stories.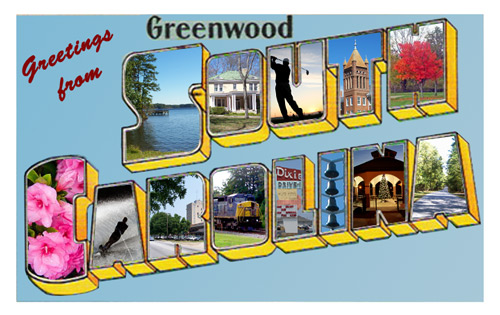 Long before instant electronic communication or widespread telephone access, postcards served as both personal messaging and a way of documenting local progress over the years. In this ongoing section, we'll build a record of these valuable relics and tell the stories behind the pictures.
To start from the beginning, click "Begin", or use the list below to go to a specific page. Cards in the most recent update are marked NEW.
Be sure to check back often. New postcards will be added regularly.