Grier and Park Fireproof Building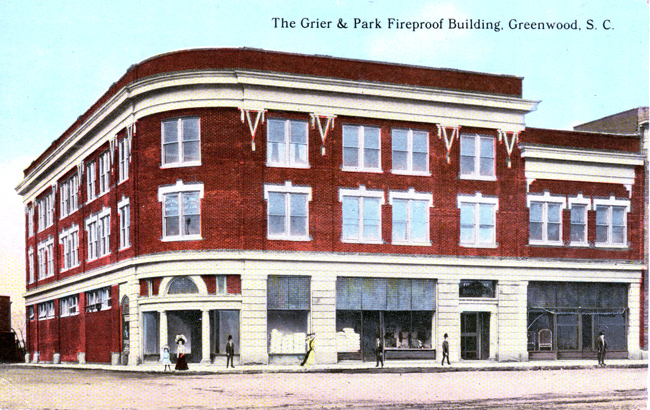 This was the first of Greenwood's office buildings to emphasize fireproof construction. In the late eighteenth and early nineteen centuries, urban fires were a very real concern, and many US cities had fallen victim to the threat in varying degrees. Greenwood was no exception, experiencing the burning of the original Oregon Hotel and surrounding businesses in 1912. As the demand for safer public buildings grew, wood frame construction gave way to structural iron and masonry.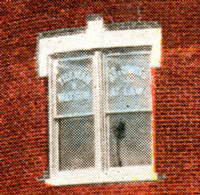 Built in 1910, the building was originally only three stories tall. The fourth through sixth floors were added on in 1919. It was later renamed the Textile Building, and also housed the J. C. Penney company prior to the building of the Greenwood Mall in the late seventies.
Aside from the name "Fireproof Building" over the right side door, the only visible business identification is lettering in the front corner window, which advertises the offices of attorneys Tillman and Watson.
---
Next: During this period, two more Greenwood landmarks were constructed...