The Methodist Church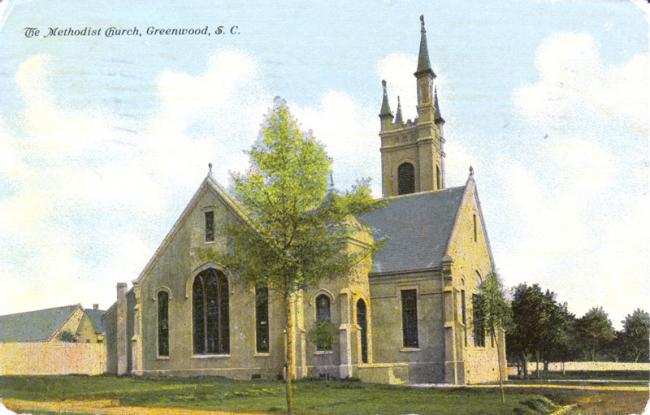 The second building for the Methodist congregation, this project was completed in 1897, just a few months before the Baptist Church moved to North Main. The church is easily recognized by the unusual asymmetric spire on the tower.
Shortly after its completion, the congregation realized with disappointment that this facility would not be able to accommodate their growth as long as they had hoped. Just twenty years later, construction began on a replacement building, completed in 1919 and still in use.
The name Main Street Methodist was officially adopted in 1906.
---
Next: Continuing north to the site of a new institution of higher learning...