North Main Street, Looking North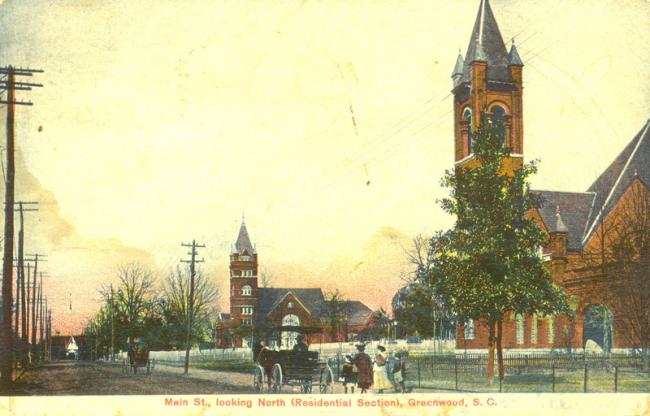 Main Street continues northward towards the Baker House and Cambridge Avenue. The Presbyterian Church is at the corner of North Main and East Cambridge, just a few hundred yards from the location of its current incarnation. The Methodist Church is just out of frame to the left, on the other side of Main Street.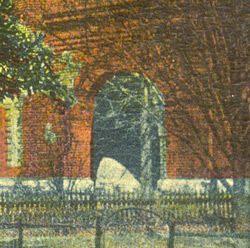 The inset on the left shows an interesting error in the hand-coloring of the original photograph, probably done hastily by someone unfamiliar with the scene. Through this arch lay the sanctuary doors, not the back yard, so this area should have been colored dark red or brown, not green. (The tree is actually in front of the arch.)
---
Now we'll walk to the end of North Main and take a right onto East Cambridge to get a look at the front of the Presbyterian Church.