The Presbyterian Church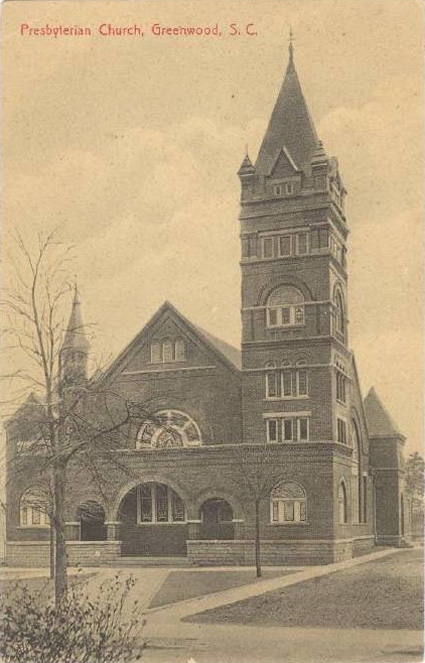 On East Cambridge, facing south (toward downtown).
Around 1850, a satellite congregation of Rock Presbyterian Church began meeting in town. This building was completed in 1899. Parts of it are still in use, but the present sanctuary and office complex, built in the late 1950s, sits a few hundred feet to the west, closer to the intersection.
Cambridge Avenue was previously known as Church Street. Prior to its move to North Main, the original Baptist Church was also located on this street, so all three major local denominations were represented within a few blocks.
Before it was Church Street, Cambridge Avenue was Greenwood's Main Street. As the focus of business shifted toward the depot and the square that was growing around it, the title was transferred to the busier thoroughfare.
---
Turning back toward the intersection...