The Syndicate Block and Barksdale Building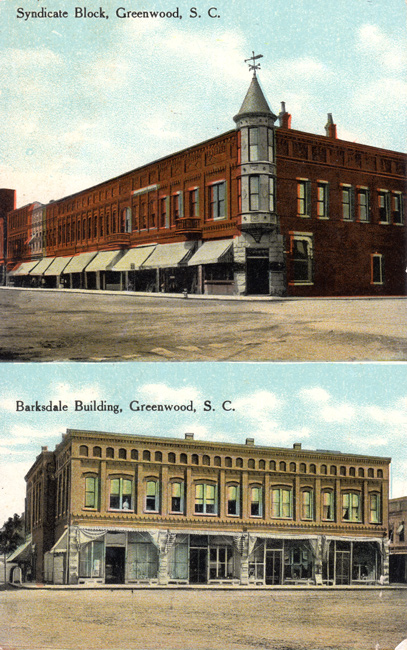 Greenwood's early development was initially confined to the area on the east side of the depot. This changed in 1898, when a group of local businessmen financed the construction of the Syndicate Block. The corner location, with the turret, initially housed a post office, followed by the Farmers and Merchants Bank from 1900 to 1930, then the Oregon Pharmacy and Jewelry Company, which became Thayers in 1953. Gambrell's Hardware was another prominent business located in this block.
The Barksdale Building, at the north end of the east side of the square, was constructed earlier. At the time the Syndicate Block was built, it housed Sheridan and Hart Book Store, R. L. White Jewelers and Opticians, and Singleton Grocery.
---
Next: Fireproof buildings.